Rent the Runway
04.26.11

Thousands of dresses. Two women. One stellar idea.  Cotton Candy Magazine got a chance a chance to catch up with two of the most successful entrepreneurs in the fashion world. Jennifer Hyman and Jennifer Fleiss are co-founders of Rent the Runway, an online boutique that allows you to simply rent beautiful creations of designers such as Hervé Léger, Badgley Mischka, Diane von Fursterberg and seemingly countless others. Jenn and Jenny met as sectionmates at Havard Business School, where the two spent many girls nights out together.  Turns out their friendship made for a great partnership in business and Rent the Runway was born.  Here now, Jenn and Jenny share secrets on what sparked the innovative idea, some of their stumbling blocks and how to keep on trucking no matter what challenges arise.
Cotton Candy: So, tell us.  What's the inspiration behind Rent the Runway?
Jennifer Hyman: Rent the Runway allows women to experiment with the latest trends and new designer brands.  We deliver Cinderella experiences to women everywhere.
CC: How did the two of you decide to go into business together?
Jennifer Fleiss: Well, we decided to go into business together while attending Harvard Business School.  Having taken most of our classes together we realized we had very complementary skill sets that would work well together.
CC: Tell us about the moment you decided to make Rent the Runway into a viable business.
JF: The moment we discussed Rent the Runway as a business was over lunch, right after my co-founder Jennifer Hyman had been home during Thanksgiving break and her sister had a closet -full-of-clothes-but-nothing-to -wear moment.  We wanted to start RTR so that women everywhere could have the rotating closet they've always dreamed of and access to designer brands that otherwise would have been unattainable.
CC: How did you develop a plan for your business?
JH: Jenny and I had a rule from the very beginning of Rent the Runway to never write a business plan, because we think that's a waste of time.  Starting a business is a series of iterative tests.  Each test eliminates some of the risks of starting a business.
CC: How did you know that this idea would work?
JH: I knew there was something about this idea that could work after I observed a girl try on her first rental dress.  The look on her face and her description to her friend of how gorgeous she looked, I knew we had something.
CC: Tell us how you managed to garner interest in your idea.
JF: When we were first starting Rent the Runway we met with many people in the fashion industry – from designers to retailers – to get their thoughts on the concept.  Their feedback was always incredibly helpful and allowed us to continually tweak our business plans.
CC: What were some of the challenges you faced in building the brand?
JH: There was a healthy dose of skepticism when we were initially approaching designers about retail cannibalization.  But we were committed to building a business that introduces the next generation of women to designer brands.  We have found that 90 percent of women who use RTR rent a brand they never owned before, and 80 percent report purchasing something from the brand they rented from.  RTR is a true gateway to retail.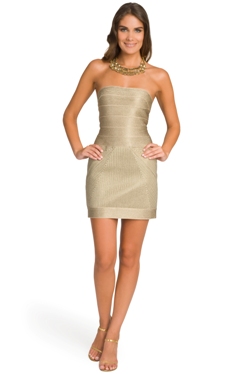 CC: So, what kind of education and experience do you need to build an online boutique?
JF: Because we are an online business, technology is the backbone of what we do.  Jenn and I don't come from tech backgrounds, so we've been really letting our customers and our users inform us about which direction the site should be going.  It's been exciting, technology is the backbone for our entire company, and our website has been constantly evolving with the Internet.
CC: Do you ever think about giving up?
JF: Absolutely not!  We are so passionate about building Rent the Runway and the company has become like family to us.
CC: What do you feel is the alluring aspect of Rent the Runway?
JF: Allowing women to try over 120 designer brands for all of the special occasions in their lives.
CC: What advice do you have for entrepreneurs who are starting out?
JH: My advice would be to not hesitate in taking risks and testing out a concept that you are passionate about.  So many people think about great ideas but don't move forward in executing them.
CC: What's the best part of owning your own business?
JF: Being surrounded by such an amazing hard working team that share the same goals as we do.
CC: What's the worst part?
JF: In the winter it was very chilly on Monday mornings with the heat being turned off over the weekend.  In any start-up there are a few things you sacrifice!
CC: Where do you see Rent the Runway ten years from now?
JH: Rent the Runway will truly change the way women shop and think about their closets.  We look forward to being a part of that change.
CC: Do you rent dresses off the runway?
JF: Yes, many of our styles are dresses that are actually on the spring and fall runways during fashion week.
CC: What advice do you have for women trying to develop their style?
JH: Spend more on classic items that you will wear time and time again and don't hesitate to try new trends and designer brands.