Quit Your Job, Hire Yourself
11.01.10

Everyone has gifts and talents. So, wouldn't it be great to use those gifts while on the job? Many of us are employed in positions that simply don't use our abilities, stimulate our imaginations or fuel our passions. But know that you don't have to settle for ho-hum. Rather, love what you do, and bring home a pretty penny for doing it.  Here now are 11 ways to turn your passion into profits.
1.  Define Your Unique Value – Remember, you are unique. There are things that you can create and do better than others around you.  And know that others are willing to pay for those abilities. Define your potentially profitable ability and recognize it's one of your attributes that makes you unique. People who get paid the highest are indispensable, irreplaceable and never duplicated.  The more you become the ONLY, the more you become the BEST.
2.  Brand Your Talent– Company branding is what sets premium wares apart from generic. But new business owners often overlook personal branding. Personal branding sets the experts apart from generalists.  Make your name in addition to your products or services the brand. Be the one everyone knows when they are looking for the best in your field.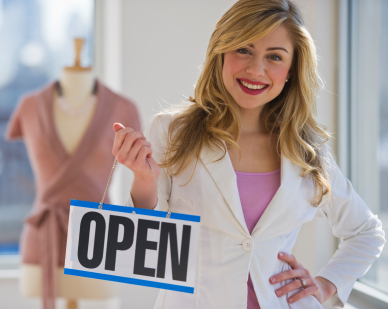 3.  Assess the Market– Markets are made when money changes hands and careers are built in categories that people care about. Making money means providing something valued by others. Knowing the market and how much demand there is for your abilities can bring big results.
4.  Go Pro– The difference between amateur and professional is getting paid.  A professional athlete is distinguished by the paycheck at the end of the week for his or her talents. Becoming a bona fide professional oftentimes requires a change of dress, your actions and demeanor.  Sure up your pro status with top credentials to impress and empower.
5.  Practice Often– Use your downtime to hone your craft with daily practice. Advance your knowledge, read, write, offer to deliver a speech, and connect with leaders in your field.  Persistence picks up where passion leaves off.
6.  Work Hard– Deciding to pursue your passion is not about clocking out and then playing for a living. Be willing to work outside your regular nine-to-five hours. Choose to clock into opportunities when outside of the office.
7.  Stand Out– Dare to be different.  Leaders stand out and walk ahead of the crowd. Big rewards go to those who take risks.  Say what others will not say. Do what most are not willing to do.
8.   Have a Power Posse – All great achievers have a team of business advisers, mentors, champions and guides.  Make a decision to surround yourself with encouraging, accomplished people. You will learn that your positive support team will plant seeds inside your mind that will manifest in your efforts to succeed.
9.  Thicken Your Skin– The truth is you won't get everything you want. But be strong enough to learn from failures, regroup and try again.  You'll find if you are tenacious, you will get more than you dreamed. Understand that success takes time.
10.  Map Out Your Path– Breakdown your big dream into the hundreds of small steps that it will take to get there.  Once you've got the rough plan, begin to assign dates and deadlines. Take it one day at a time. You'll find with a plan you will be able to measure your progress.
11.  Don't Compare Yourself to Others– Lose the need to compare yourself with others or find fault with what they are doing.  Instead, focus your energy and time accomplishing your goals.
Written by: Elizabeth Gordon
Gordon is the President of Flourishing Business, author of "The Chic Entrepreneur: Put Your Business in Higher Heels."