Cool Careers: Entertainment Reporter
08.10.11

Amid the lights, in front of the camera and in the midst of all the action you'll find Kristen Aldridge. The dazzling personality is the entertainment reporter for omg! NOW on Yahoo!, one of the most watched online shows with millions of people streaming her video every day. Originally from Minnesota and now planted in Los Angeles, Aldridge turned her passion for pop culture and fashion into a career that places her among Tinsletown's elite. Now she's sharing her experience with Cotton Candy as the fun-loving woman caught up in a Hollywood dream.
Cotton Candy: Does it ever truly hit you that potentially millions of people can watch you every day?
Kristen Aldridge: No. It's pretty unreal. I don't think I'll every get used to that! It's awesome yet extremely scary all at the same time.  Imagine eight million people tuning in, and I'm most likely freaking out because I have the BIGGEST zit on my chin! All kidding aside, it inspires me to work that much harder because you're forced to always be on your A-game. Every day I want to be better and work harder than the day before. I'm so incredibly grateful and thankful to be doing something I love, and if people are enjoying the show then that's just the icing on the cake.
CC: What is it about pop culture and entertainment news that you feel resonates with viewers so much?
KA: I think everyone has somewhat of a fascination with celebrities. It can be a guilty pleasure, or just a break from the daily grind. From our favorite movies and television shows to music that really inspires us, we have a desire to get to know the real person behind the celebrity persona.  I think it's also because celebrities are always there. Their every move is recorded and broadcast into our homes and streamed from our computers, so we become more invested.
CC: How do you prepare for a day at work?
KA: Research and coffee!
CC: Describe a typical day at work.
KA: I'm a creature of habit, so every morning I have to stop at Peet's to get my daily dose of caffeine (which is so insanely similar to my dad; it's funny). There's something about that ritual that relaxes me, even if I'm not in the mood for coffee.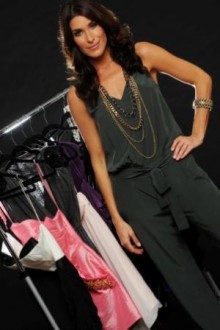 I usually arrive at the Yahoo! Studios in Santa Monica at 7 a.m., although L.A. traffic might have different plans. I go right into hair and makeup (I get to do my own, which I love).
Around 7:30 a.m. my producer, Shara Purcell (who is a rock star and so incredibly talented) will read through the first draft of the script with me. Then we'll make changes where necessary, and punch it up with more of my personality and voice.
By 8:15 a.m. I'm on camera. My first read will be a quick rehearsal, and then it goes on tape. We have to be done taping by 8:45 a.m. because as with any news show, you're always working with extremely tight deadlines.
Afterwards we take a few pictures of the wardrobe I'm wearing that day and post on our social media networks. I am such a huge find-a-good-bargain girl, so I love sharing my bargain finds with our fans and where to buy them.  Then it's off to do more research, and keeping up with fan interaction with social media throughout the day.
CC: When did you determine that you wanted to be in entertainment, television and hosting?
KA: I caught Entertainment Tonight on TV when I was like 12 or 13, and from that moment on, I spent my childhood interviewing pretend celebrities (using a hairbrush as a microphone) on a mock red carpet in my living room – embarrassing to admit but so true.
I actually thought about going into hard news, but I'm a really positive person, and reporting on such horrible tragedy throughout the world every day would really affect me.
I was always addicted to pop culture and fashion, so entertainment news seemed to be the perfect fit. I'm also a goofball and don't take myself too seriously, so hosting was a great excuse not to get in trouble for that at work.
CC: How did you break into the business of entertainment and television?
KA: I studied broadcast journalism in college and got my first break as an entertainment writer for Metromix, powered by the NBC affiliate in my hometown of Minneapolis, MN.
Even though I was really happy with my job as a writer, I was always bugging my bosses that I could do more.  After hearing too many no's about promoting me, I decided to shoot a few pilot entertainment segments on my own and showed them to the news director. He loved my ideas, and the next day I was live on-air as the new on-camera entertainment reporter for the station.
It's become one of my philosophies to never let anyone tell you that "you can't do it." If there's something you really believe in and are passionate about, it may be tough, but trust that you'll find a way make it happen.
CC: Did you ever have any doubts that you wouldn't make it?
KA: All the time! I go through insecurities, worry and doubt just like everyone else.  I think it's hugely important to define what "making it" means to you, though because no matter what your ultimate goal is, you have to enjoy the journey.
If your goal is to become the next Julia Roberts or the next great patented inventor, you can't be miserable every day and feel bad about yourself just because you're not there yet.  Nothing in life is guaranteed, including tomorrow. You can't wait to be happy. It's appreciating where you're at in the present moment and staying positive about where you're headed in the future.
I admit my advice is obviously so much easier said than done. It definitely takes work to stay consistently positive and be grateful and thankful. To me "making it" is enjoy the journey and be grateful about where you're at in the present moment.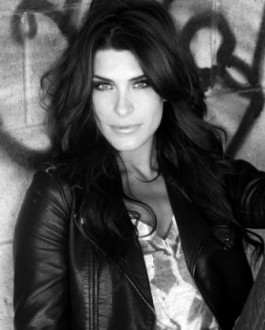 CC: How did you overcome any fears?
KA: I read books on positive thinking and how to manifest exactly what you want.  One of the biggest things is to constantly remind myself to only worry about the things I can control.  We worry about so many things on a day-to-day basis that are completely out of our control. As hard as it is, you have to be able to let those things go. Focus on the things you can control and work towards that.
CC: Your advice for those trying to break into the industry.
KA: Never wait for that phone to ring! Just go after it! You might hear no a thousand times before you hear one yes, but be confident in yourself that it will happen. Soak up all the knowledge and mentorship that you can. Be willing to take a smaller position just to get in the door, and then work harder than you ever have before.
Most importantly, be comfortable in your own skin. Know that you're uniquely special and try not to compare yourself to others or let others control how you feel about yourself.  At the end of the day, when the lights and cameras turn off and you're home all by yourself, you have to be happy with you.
CC: Name some of your favorite celebrities you've interviewed. Why are they your faves?
KA: The very first celebrities I interviewed were Oliver Stone and Liza Minnelli. I will always remember those interviews…not only because they were my first but because they are both such Hollywood legends! It was truly an honor just to be in their presence.
CC: Do you ever get nervous when interviewing celebrities?  If so, how do you calm your nerves?
KA: There's definitely an anxious excitement I feel every time I step on a red carpet. Especially when you interview a celebrity whose work you admire so much.
But at the end of the day you realize they are real people with real fears and anxieties, just like you and me. Plus, it's my job to make them feel comfortable and get a great interview, so no matter what I have to find a way to get over any potential nervousness quickly.
Some of my colleagues like to imagine the celebrity naked, but I think that would probably make me more nervous!
CC: With such a high profile job, how do stay grounded?
KA: I think it's just who I am and how I was raised. I'm just a normal girl from Minnesota but a workaholic to the core.  I'm actually a total homebody and computer geek! I may love pop culture and fashion, but what we are should be defined by who we are inside, not what we do as a career.
CC: You've obviously got a strong interest in fashion with your clothing line Positively Celebrity.  How is your line different from others in the market?
KA: I do! As I said before, I am a huge bargain junkie. As an entertainment reporter, I've interviewed many celebrities on the red carpet, and one thing I believe is that you don't have to be a celebrity to feel like one – or dress like one for that matter. That's why I created Positively Celebrity. It's celebrity-inspired fashion without the celebrity prices.  Feeling good shouldn't be about how expensive something is, but how you feel in it. I actually feel better knowing that whatever I'm wearing, I purchased it for a great price! That's what my line is all about.
CC: Do you still feel like the Midwestern girl from Minnesota now that you've made a career and home in Los Angeles?
KA: I will ALWAYS be the goofy girl from Minnesota! L.A. is just geography.