Cool Careers: Boutique Owner
01.06.11

West Coast boutique owner Rochelle Gores Fredston is accustomed to making Hollywood royalty swoon for her clothes. After all, the fan list of ARCADE Boutique includes some of Tinsletown's hottest celebs: Hilary Duff, Audrina Patridge, Kristin Cavallari and Nicky Hilton to name just a few.  This southern California girl  is opening up to let Cotton Candy readers know what's the magic and mischief behind the entrepreneurial art of successfully running her very own West Hollywood boutique, ARCADE.
Cotton Candy: In your own words, describe your boutique ARCADE.
Rochelle Gores Fredston: It's a trendsetting woman's boutique that combines designer and contemporary clothing and accessories.  ARCADE caters to every woman making her shopping experience fun and  personal.
CC: When did you first get the idea that you wanted to own a boutique?
RGF: I have been dressing my friends and family since I was way too young to realize what fashion was. I just loved making women feel good about themselves.  Clothes have the ability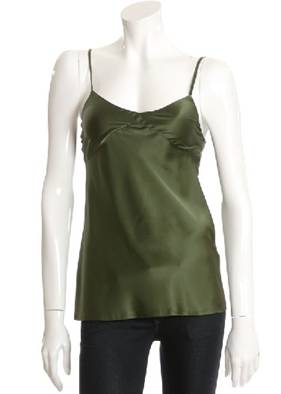 to empower women.  After college and working in the retail world, I wanted to be able to bring this to Los Angeles.  I love offering ladies all of my favorite designers, so I opened ARCADE.
CC: Tell us about some of the personal traits and natural talents that you feel are necessary to be a business owner.
RGF: Personally what I feel is the most important for my business is being a good and fair manager and the ability to constantly think ahead and be creative. And most of all, not being afraid when others are [creative]. You need to try new things, otherwise how can you create something fabulous?
CC: So, how did you get your start your in fashion?
RGF: There was no technical start; it was just when I realized I could actually make a living out of what I love.  And that was in college when my mom told me I should major in textile and apparel merchandising and business. I was so excited!
CC: What distinguishes ARCADE from the rest?
RGF: My buy is extremely edited and unique to other stores in the area.   I focus on fit, quality, style and price.  Many other buyers don't emphasize fit the way I do. I also take risks on new young designers that I think have talent.
Last of all is the customer service I offer; anything from a glass of champagne while you shop to personal deliveries.  Most of our clients just call and say they need "casual clothes and a dress."  We know them so well we don't need more information then that! They have a box within a day.
CC: How do make sure the business weathers hard economic times?
RGF: Sell more. (smiles)  And keep your overhead low.
CC: Spell out for us the challenges for someone who wants to open a boutique.
RGF: There are two main challenges. No. 1 is understanding who your customer is and how to buy and cater to them. It is something I analyze every day and continue to learn. No. 2 is knowing and understanding the actual business and financial end of retail.
CC: How do you overcome those challenges?
RGF: I receive reports every Monday.  I look at every number and aspect of my business and constantly make changes to try and perfect it.
CC: What about education or training?
RGF: Educating yourself and training the team is on going process. The day you stop learning about your business is the day you and others become complacent.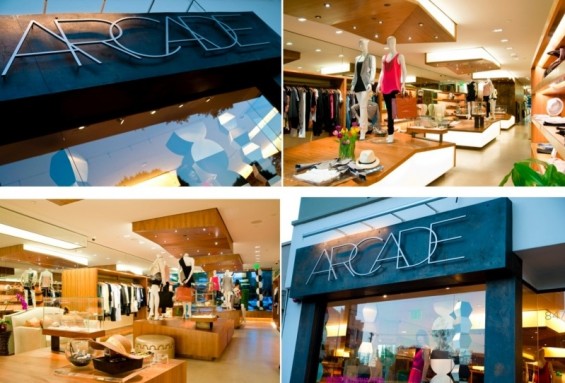 CC: Take us through your daily routine at ARCADE.
RGF: What's fun about being an owner is everyday is different. It is typically a combination of buying, working on the budget, selling and training.  I love seeing the customers I know and meeting new people everyday.
CC: Describe your ideal customer.
RGF: We cater to a broad range.  Women ages 25 to 65 can find head-to-toe looks for any lifestyle or occasion.
CC: How do you choose what items go into the boutique? What qualities are you looking for?
RGF: It needs to fit my customer. When I look at an item I ask myself if this is the  ARCADE girl? If it is then I look at fit, quality and price. If the item doesn't match any of the standards I am looking for, it gets cut.
CC: What do you consider the most fun element about running a boutique?
RGF: The buying and fashion week.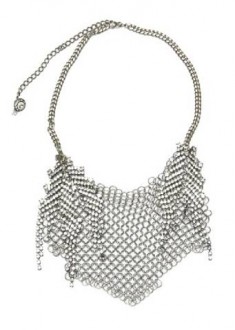 CC: If you were not a boutique owner, what would you be doing?
RGF: I would probably be a designer. I can't imagine being in any other industry.
CC: Try to describe yourself in three to four sentences.
RGF: I'd rather not answer this about myself so I asked my team to answer for me. Whether I like it or not, this is what they came up with:
"Family-oriented"
"Always dressed to the nines"
"Philanthropic and very generous"
"A Betty-homemaker"
"A perfectionist who notices every detail"
"Knows how to balance passions, work and family"