How to Ask Him Out on a Date
02.02.11

Asking a guy out on a date can seem like a daunting task.  But the good news is that it's not as difficult as you might think.  Asking him out is the easy part; the key is to first figure out how you're going to approach him.   That's why Cotton Candy reached out for some expert advice for this sensitive but oh so important topic.  Self-proclaimed dating diva, J.J. Smith, is the author of Why I Love Men: The Joys of Dating, and she's dishing some advice aimed at helping you land a date with your crush.
Ok ladies.  Many of us have met the most attractive, debonair, sensitive man –  but somehow he doesn't seem to know that you want him to ask you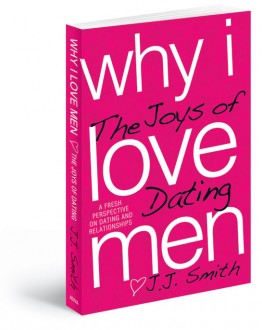 out.  But you don't have to wait for Mr. Right to approach you.   Women, you can take the initiative.  For example, you may begin by walking up to a guy to ask him for help or advice. For instance, you could ask whether there is a coffee shop nearby. It doesn't really matter what you ask him; you are learning to approach him and engage in a conversation with him.  His response will show if he is seemingly interested in you.  If he answers your question politely, but abruptly, he probably has very little interest in you.  If he shows through his body language, however, that he's happy to speak with you or perhaps spends a lot of time trying to answer the question, then you should continue the conversation.  Take note. He's showing genuine interest, and asking him out will be a lot easier at this point.  After the two of you talk for a few minutes, simply ask him if he wants to hang out at a basketball game or maybe catch a movie with you.  In fact, he may even ask you out first – if there is mutual interest.
Yet, another way to ask a guy out on a date is to invite him to an outing with a group of your friends, preferably a male and female group of friends.  This will allow you to express your interest in his friendship, but does not imply that you only want a date.  I mean, after all, a successful relationship with any man has to be based upon friendship.  So once he's out with you and your friends, his interaction with the group, namely you, will give you a better indication if there is enough chemistry for a romantic relationship to develop.   After the group outing, you will have enough feedback to determine if asking him out on a date still makes sense.
One last reminder.  Always remember to be SELF-CONFIDENT, as this is a major attraction factor and will naturally draw people to you. Think and radiate beauty and love into the world, and it will return to you.
---

J.J. Smith is a relationship author, radio host, passionate life coach, speaker and corporate executive.  J.J.'s dating and relationship advice is in high demand, with recent appearances on NBC, FOX, NewsChannel8, GLAMOUR, ESSENCE, Ladies Home Journal, the Jamie Foxx Show, the Michael Baisden Show, Montel Williams Show and others.  J.J. is also known as D.C.'s Dating Diva for DC50, home the CW in Washington. She is the author of Why I Love Men: The Joys of Dating, and the host of the internet radio talk show Real Talk with J.J. and The Fellas.