ABC's of Nutrition
05.02.11

With all of the nutrition information out there these days, staying healthy can be a bit confusing.  Keeping that in mind, Cotton Candy asked Registered Dietitian and founder of Real Nutrition NYC Amy Shapiro to give us the breakdown of the ABC's of nutrition in 26 simple ways to stay healthy.  After all dolls, bathing suit season is around the corner.  So learn your, ABC's – again – and stay fit, not only during summer but all year long.
Antioxidants: Found in all fruits and veggies antioxidants help protect your skin from environmental factors that cause wrinkles. And antioxidants will fight cancer too.
Berries: With the warm weather approaching berry season is almost here.  The lowest in calories and highest in fiber of all fruits (only 60 cals for an entire cup), load up on these babies to keep you full without filling you out.  Pair them with low-fat Greek yogurt or toss into a smoothie for a satisfying meal or snack anytime.
Chia Seeds: A vegan source of Omega 3 fatty acids (ALA), calcium (1/4 cup of has double the calcium of milk), protein (18 grams per 1/4 cup) and complex carbohydrates (full of fiber). They contain tons of antioxidants, vitamins and minerals. Can you say super food?
Vitamin D: Only found in limited food sources like fatty fish and fortified milks, our main source of vitamin D comes from sun exposure (we absorb less when clothed and wearing sunscreen) and since many of us sit behind desks all day it's important to take a supplement to ensure we are meeting our needs (400 to 1000 IU daily) and to prevent osteoporosis, heart disease, skin disorders and more.
Eggs: With only 80 calories and five grams of fat per egg, these really are a great source of  protein.  However stick to one a day if you have high cholesterol.  If you want more than that, add egg whites which have no cholesterol and only 15 calories each.
Fiber: Looking to lose weight, lower your cholesterol and prevent spikes in blood sugar?  Then fiber is your new best friend.  Pick carbs with at least three or more grams of fiber to ensure you aren't filling up on empty calories or just plain old sugar.
Goji Berries: A delicious tasting berry that is packed with eight times the antioxidants of pomegranates and ten times that of blueberries.  So if you are looking for younger looking skin and a disease free life, dig in.
Happy Hour: Recent research has shown women who enjoy a cocktail (or one glass of wine) daily are thinner than those who abstain.  Additionally moderate consumption may decrease dementia, heart disease and certain cancers.  Let's drink to that.
Ice Cream: When that craving strikes, go for a small serving of the real thing.  Often a ½ cup of real ice cream has about 1/3 the sugar of a low-fat or fat-free variety.  And it's a great source of calcium too.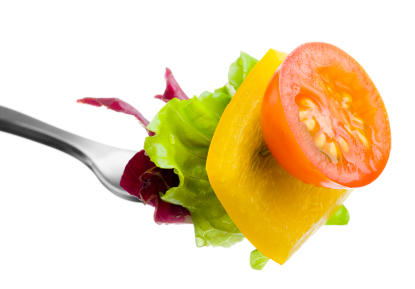 Jogging: The easiest form of exercise out there, especially during summer months.  Lace up your sneakers and go.  No gym needed.  Just you and the road.  A 130-pound woman can burn 300 calories by jogging for just 30 minutes.
Kale: The king of all green leafy veggies.  Full of antioxidants and anti-inflammatory agents, fighter of cancer, lowers cholesterol when steamed and can be made into yummy chips, what more can you ask for?
Laughing Cow Cheese:  At only 35 calories per triangle, these flavorful bursts of protein make a delicious and low cal snack when paired with fruit, veggies or high fiber crackers.  Use them on your bagel – whole wheat of course – or toast instead of cream cheese and save yourself at least 100 calories.
Muscles: The kind you build not the ones you eat, although still good for you.  The more muscle you have, the more calories your body burns at rest so start lifting weights to shape your body and raise your metabolism.  And no, you won't look like a man.
Naps: We can all use a little more shut-eye and research shows those of us who get more tend to be thinner.
Organic: When you can, buy these items organic to prevent high intakes of pesticides:  apples, berries, celery, lettuce, peaches, nectarines, grapes (imported), spinach, kale, red peppers and potatoes.
Peanut butter (or any nut butter): Although high in fat and calories (a little goes a long way), peanut butter is a healthy vegan source of unsaturated fat (good for your heart) and protein that doesn't have to be refrigerated (that makes it an easy snack you can travel with).  Stick to two tablespoons a day.  So now you can bring back PB&J for lunch.

Quorn: Ouorn is a soy-free meat alternative made from mycoprotein which is a fungi-like substance similar to mushrooms that is low in fat and high in protein.  With delicious options including turkey burgers, chicken patties and chili, eating vegetarian just got a lot more delicious.

Rest Days: Yes you read that right.  Go ahead and take a day or two off from the gym.  This will allow your muscles to recover and will prevent burn out which in turn will allow for consistent workouts and better results.

Seaweed: Also known as sea vegetables, are low in calories and contain a variety of minerals including calcium, magnesium, and potassium. Add variety to your five-a-day and throw some sea veggies into your salads or stir-fries!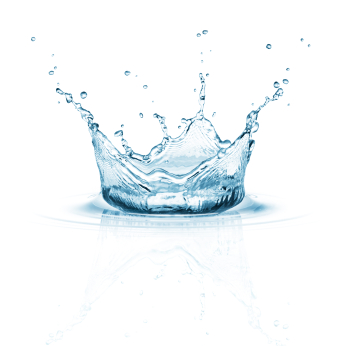 Tempeh: Tempeh is made out of soy and basically absorbs the flavor of whatever it is cooking in, which makes it a yummy meat replacement that also provides protein, essential fatty acids, numerous vitamins and minerals, isoflavones, and fiber. At only 225 calories per four-ounce serving, it's guilt free too.

Umebashi plum: Commonly eaten as part of a macrobiotic diet, it helps breakdown excess acid, eliminate toxins, relieve headaches, hangovers, fatigue, diarrhea and nausea symptoms while helping to prevent aging.  Eat it straight or add it to tea or rice for extra flavor.
Vegetarian Mondays: Cut out meat on Mondays to help your health and the planet.  Sub foods high in saturated fats for those high in fiber like beans, tofu and grains. C'mon you can do it. It's only one day a week.
Water: Simply put, drink up.  Water not only keeps you hydrated and less hungry, it keeps your skin looking great, eliminates toxins, helps nutrients into your cells and increases your metabolism.  Need more convincing?
X-ercise: Just do it!
Yogurt (Greek):  Double the protein of other yogurts, a lot less sugar and a thicker creamier texture Greek yogurt is a dieter's friend.  Add some high fiber cereal, nuts and fresh berries to make a perfectly balanced and nutritious meal.
Zico: My favorite brand of coconut water, an all-natural alternative to sports drinks like Gatorade but without the added sugars.  Full of electrolytes and only 50 calories per serving, stay hydrated and satisfied with this delicious and nutritious drink.  Recommended over ice or well chilled.
---
Written by: Amy Shapiro MS, RD
Shapiro is the founder and director of Real Nutrition NYC, a Manhattan-based private practice dedicated to healthfully and successfully guiding clients to their optimal nutrition, weight, and overall wellness. She has cultivated a local and national clientele for her lifestyle-minded approach, which integrates realistic food plans, smart eating habits, and active living based on the individual's daily routine. She believes that through encouragement, education and the right tricks of the trade, anyone can achieve their nutritional goals while still enjoying the foods and flavors they crave.