10 Ways to Shed 100 Calories
02.15.11

Think you don't have time to stay active? Well, think again. Staying healthy, sexy, fit and confident has never been so simple and fun.  Activities such as playing with your pet or choosing to take the stairs rather than the elevator can easily torch an extra 100 calories.  Unlike most intense workouts in which your body needs ample time to rest and recover, everyday activities can help you lose those calories without slowing down your day.  And by doing them multiple times a day you can enhance your results without the risk of over training. Cotton Candy contributor and celebrity trainer David Buer shares ten easy ways to shed 100 calories.
No. 1  Go Shopping
A woman's dream, right? An hour of shopping and trying on clothes at your favorite boutiques can burn upwards of 144 calories in an hour.  Not to mention, you'll be radiating with confidence and sex appeal.
No. 2  Walk It Out
Grab your iPod and go for a walk.  Fifteen minutes of brisk walking will not only burn about 100 calories but will help reduce stress, improve cardiovascular health and provide you with a temporary escape.
No. 3 Be Prepared
Preparing your meals in advance for the week can burn 101 calories over the course of an hour with immeasurable benefits that will last through the end of the week and beyond.
No. 4 Take the Stairs
Ladies, go for the stairs.  Choosing to take the stairs instead of the elevator can burn at least 100 calories over about a 20 minute time span.  Taking the stairs also helps tone legs.  And don't feel you have to do it all at one time.  Simply spread it throughout your day.
No. 5 Snuggle with Your Honey
Who knew a little romance could help you shed calories?  Vigorous sex can burn at least 121 calories within just 20 minutes.  It promotes cardiovascular health, improves self confidence and reduces stress.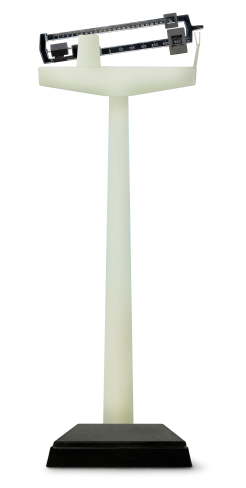 No. 6  House Cleaning
We know.  This one may sound like a drag.  But, 20 minutes of light housework such as dusting, vacuuming, and ironing can burn 110 calories. If you want to rev it up, put on the music and turn cleaning into a dance party and potentially burn an additional 107 calories.
No. 7  Give Him a Massage
Treating your man to a 20 minute massage can burn approximately 101 calories and reduce stress – fun for you and him. You'll make him feel appreciated and treat yourself as well.
No. 8  Play with Your Pet
Twenty minutes of moderate playful activity with your pet not only burns you about 102 calories, but playing helps keep your animals at their optimum health.
No. 9  Skip the Car Wash
Washing your car by hand can burn upwards of 115 calories during a 30-minute period, strengthens your arms, legs, core and saves you the money otherwise spent on a car wash.
No. 10 Have a Game Night
Sixty minutes of playing cards or board games can burn a whopping 117 calories. So invite your friends, get your adrenaline going and pull out a game of UNO.
---
David Buer is an Atlanta-based personal trainer with more than 12 years of experience helping individuals from all walks of life achieve their health and  fitness goals. He is often called upon by popular celebrities, world class athletes and active business professionals for his expertise in weight loss management, general fitness, functional strength training, corrective exercise, sports performance training, nutrition and body sculpting.  Some of his celebrity clients include, media mogul Tyler Perry and actor Joey Lawrence.