Inside the Mind of a Genius
10.30.10

I always like to get close to people who have talents and abilities beyond my own. Profession doesn't matter.  It's fascinating watching others do what they do best, seemingly with such little effort.   I consider it a privilege to be able to see the steps, and sometimes missteps, involved in their creations, not just the final outcome. I truly believe that behind each extraordinary talent comes the mind of genius.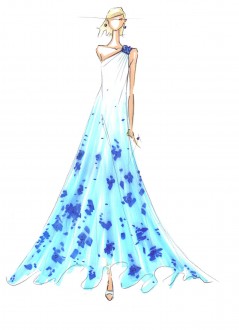 During New York City's Fashion Week, I had a chance to attend Pamella Roland's spring 2011 presentation. Gorgeous gowns and flowing dresses filled the Whitney Museum of Art that warm fall evening as the designer herself circled the room.  The collection embodied a modern elegance coupled with feminine craftsmanship.  But as I looked at these luxurious creations, I began to wonder about the creative process that brought forth such beautiful work.
What I find most fascinating are the sketches drawn by Roland before one piece of fabric was cut or one thread ever sewn.  You can see the talent, creativity and vision through the sketches alone. I wanted to share these drawings with you.  I feel these sketches are perfect examples of the talent that is in each of us.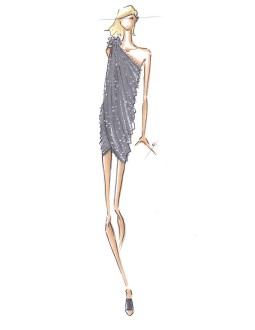 And I encourage you to let these plant a seed inside your heart and prompt you to look inside and see what talent is ready to manifest itself through you.  Everyone has talent.  And all of us are geniuses in our own right.
Enjoy these beautiful sketches from Pamella Roland. I hope they inspire you as much as they encourage me.
Written by: Natasha D. Smith
---