Fall's Most Fun Trends
09.26.12

As progressive women, we're always looking for a fresh start. For a new beginning. And every time the season changes –spring to summer and now summer to fall — we have the chance evolve into a new person who is a little better than the woman found just a season ago. And we're not just talking fashion and beauty. This year, fall has a number of revolutionary trends that urge us and move us towards a new routine, modern lifestyle, and energized mood. We've jotted down some of this season's popular trends that are sure to kick start fall 2012  in your life.  Go ahead. Try them all.
A dance class.  Time to shake what your mama gave you.  Lose the few pounds before the holiday season, when you'll be meeting up with family and friends you haven't seen in a while.
A new romance. Nothing like a new love to make life feel exciting and unpredictable again.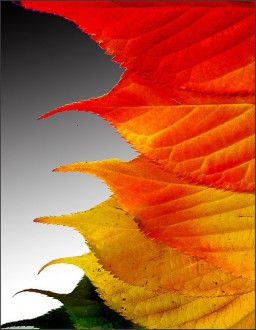 A weekly reality show. Not just any show, but a show you're addicted to.  Fall is the time of year where TV networks debut new shows and episodes of must-watch television.
An HD tablet. If you don't have an iPad, Kindle Fire or Nook HD, then you haven't lived. What are you waiting for? In fact, Cotton Candy Magazine editors published this season's must-have eBook,  The Sugar List: 101 Ways to Explore the Sweet Side of Life, available on the tablet of your choice.
A voter's registration card. We can't think of a better way for you to express yourself this fall.  Get out and VOTE.
An iPhone 5.  More than five million units sold in just the first three days.  Really, do we need to say more?
A weekend retreat in the Georgia mountains. Have you been during the fall? Colorful leaves, crisp cool air, and quiet. Lots of peace and quiet, something we all need.
Tea. Lots of warm, soothing, herbal tea.
Written by: Nicole D. Smith
Photo credit: Pinterest