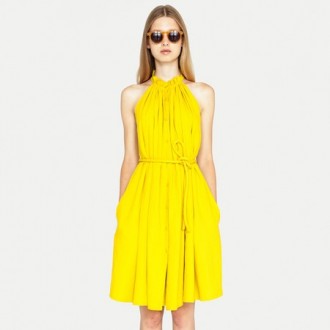 Use the uncomplicated style of this designer for all facets of life.
Read more
12.05.11

Sassy. Classy. Snazzy. The Parisian fashion house of Emanuel Ungaro gives endless options for the swanky girl.
11.26.11

Piercing color and intrepid design bring Thakoon to the fore.
11.16.11

Gretchen Jones proves there's life after Project Runway.
11.09.11

Fierce style. Minimal design.
From the blogs...